Four athletes to a team. 1st person will sprint down the beach and clap the 2nd athlete's hand. The 2nd athlete will swim to the Aqua Park and clap the 3rd athlete's.
The 3rd athlete will do one complete lap on the park and clap the 4th athletes hand. The 4th athlete will swim back to the beach, run around the cone and sprint through the finish line.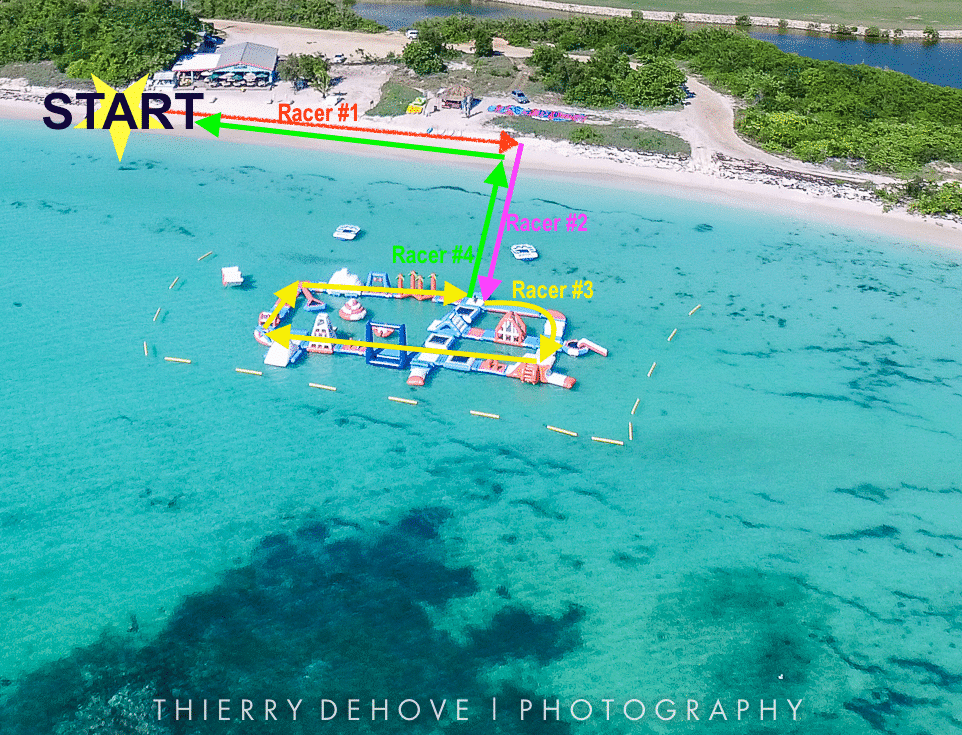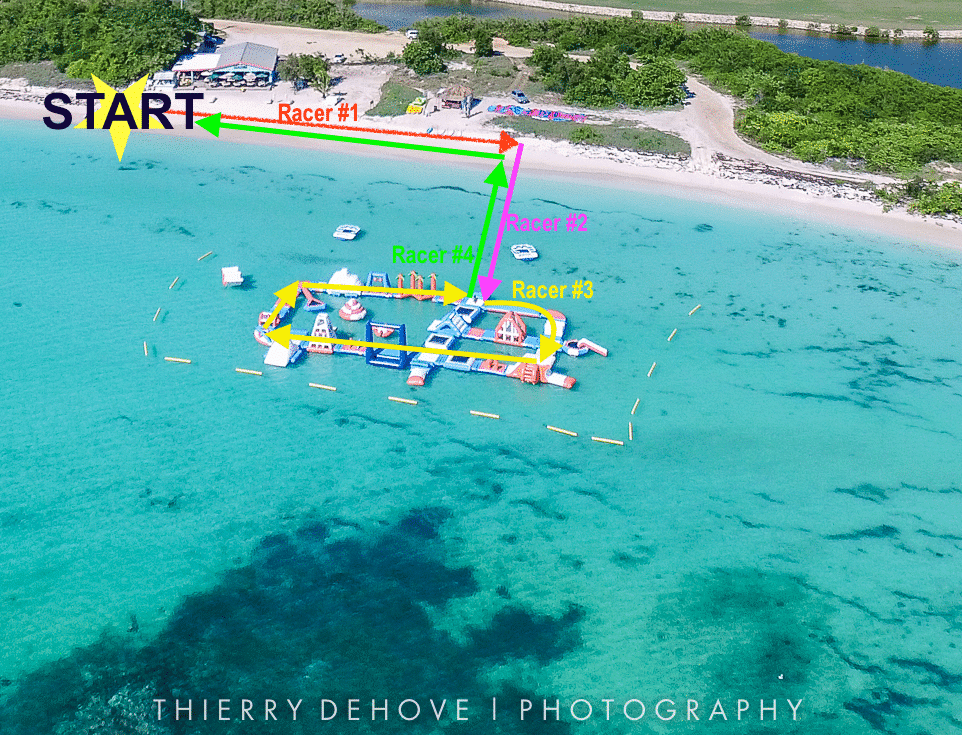 Sign up at the Aqua Park or call 264-584-1204
1st Place: $1,500 USD in cash and 4 one year passes to the Aqua Park. Value $3,900 USD.
2nd Place: 4 hours of kitesurfing lesson for the four winners & a Dolphin Royal swim for 4 winners. Value $3116.
3rd Place: Four 1 year passes for the Aqua Park. Value $2400.